Nebraska Straight from the Good Life is the official state agricultural branding program of the Nebraska Department of Agriculture (NDA). Nebraska has a strong reputation domestically and overseas for excellence in agriculture and producing food and feed that is known for its high quality and safety. NDA has been seeking new ways to more effectively market the state's agricultural and food companies, and this new program will place a greater focus on those companies when NDA is promoting Nebraska agriculture across the country and around the world.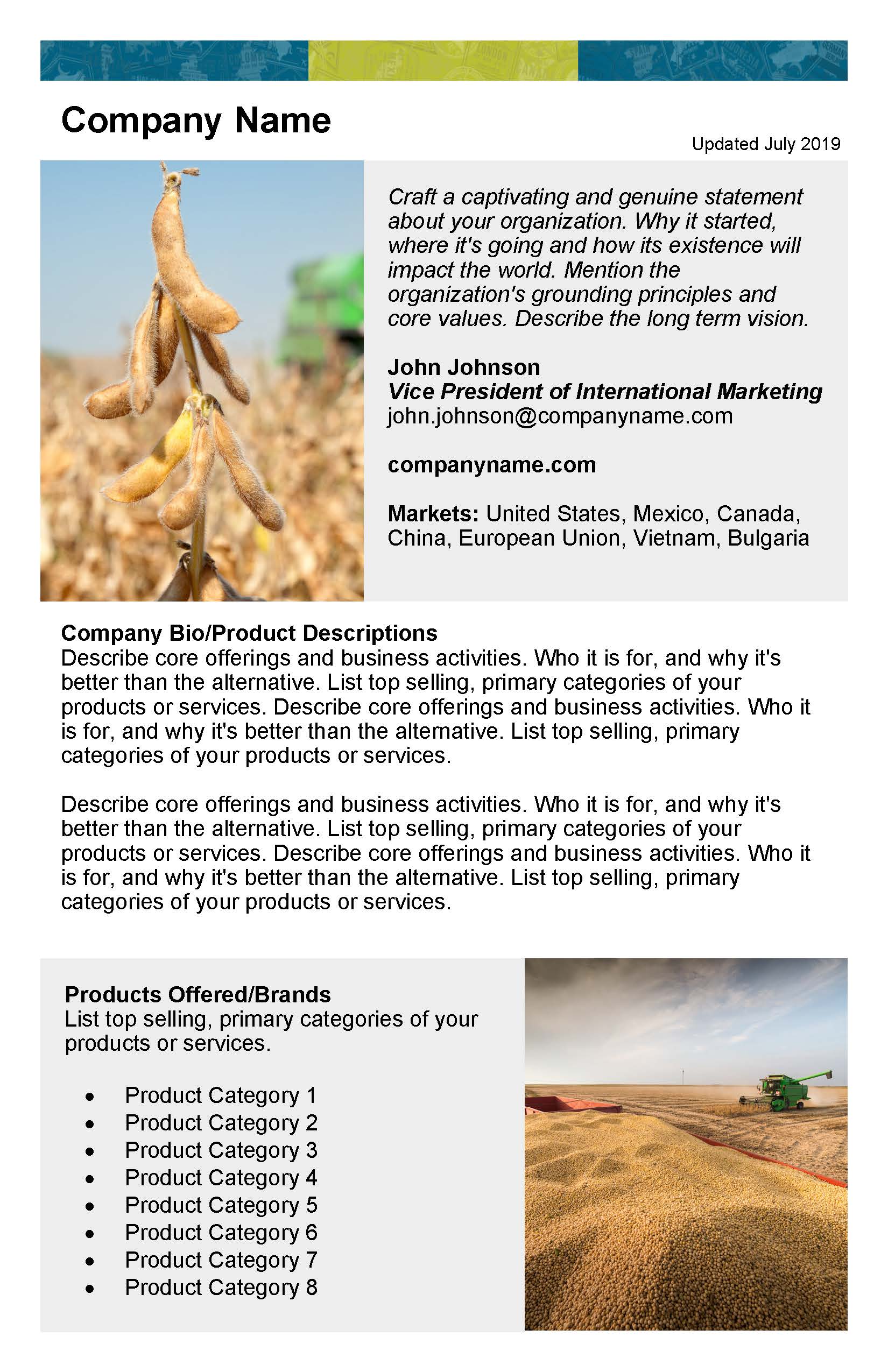 The Nebraska Straight from the Good Life branded program will start with a pair of catalogs of program participants, one for exporters and one for companies only selling domestically. With this program NDA is providing an additional way for Nebraska companies to promote their products while providing the state with an easy and effective way to promote Nebraska, its companies, and its products domestically and internationally. The program is open to all companies located in Nebraska or with a significant presence in the state. There is no cost to apply for or remain in the program and no fees will be collected at any time.
NDA is currently accepting applications for the Nebraska Food and Ag Product Export catalog with a catalog focused on companies with domestic sales being launched in the coming months. Enrollees will be given one page to market themselves and their products and this page includes space for photos, company history, products offered, contact information for sales people, markets served, etc.
NDA frequently receives requests from international and domestic purchasers looking for particular products. For these requests, NDA will send out the information on all enrollees for that product, ensuring all program members get equal exposure and opportunities.
Companies interested in being included in the program's export catalog should complete the program application and send it, with one or two photos and a logo image to Jordan Schlake at jordan.schlake@nebraska.gov. Companies interested in being in the domestic catalog are welcome to email Jordan about their interest so we can follow up when we are preparing to launch the domestic catalog.
For anyone interested in receiving a copy of the Nebraska Straight from the Good Life catalog, please contact Jordan Schlake at jordan.schlake@nebraska.gov.