Plant Health
Tammy Zimmerman, Focus Area Administrator
Welcome to the home page of Plant Health of the Nebraska Department of Agriculture. Plant Health consists of the following programs: entomology/apiary, fertilizer and ag lime, noxious weeds, and pesticides.
Plant Health administers the Plant Protection and Plant Pest Act, Apiary Act, Commercial Fertilizer and Soil Conditioners Act, Agricultural Liming Materials Act, Noxious Weed Act, Pesticide Act, and Seed Act.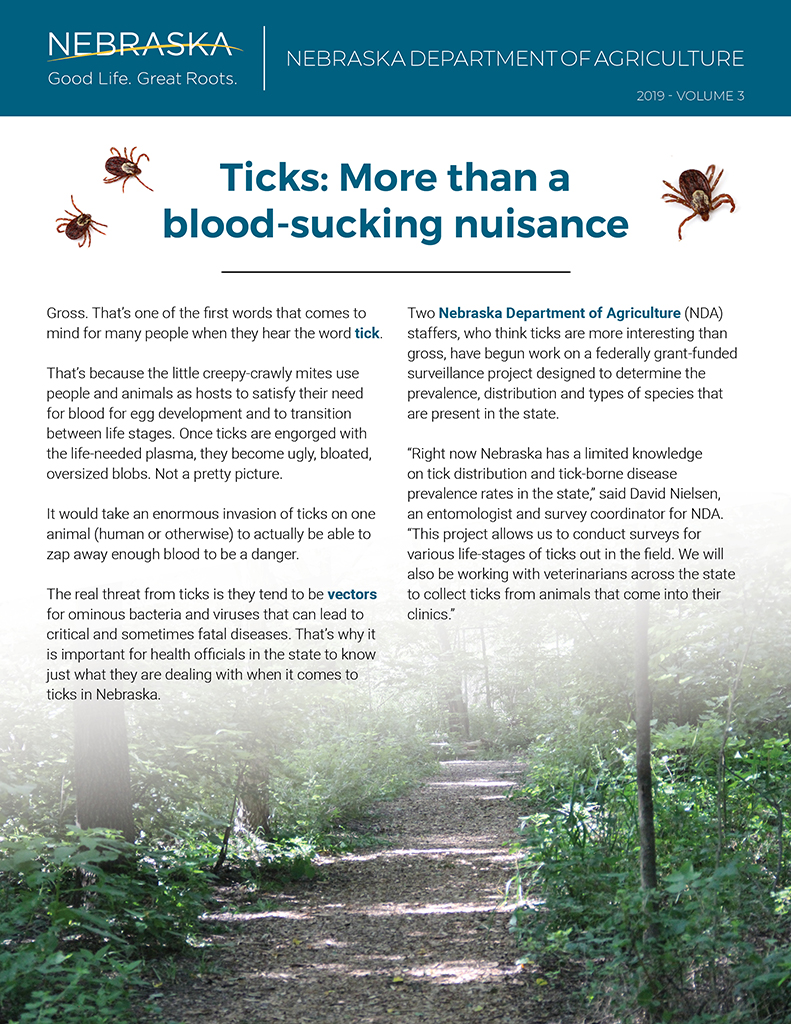 Gross. That's one of the first words that comes to mind for many people when they hear the word tick. Learn more about NDA's tick surveillance project, highlighted in this NDA Feature article.
NDA Features share the stories of the people, the products and the programs that contribute to the success of Nebraska's agriculture industry.