Vesicular stomatitis (VS) is a viral disease that primarily affects horses and cattle and occasionally swine, sheep, goats, llamas, and alpacas. Humans can also become infected with the disease when handling affected animals, but this is a rare event. Vesicular stomatitis has been confirmed only in the Western Hemisphere. It is known to be an endemic disease in the warmer regions of North, Central, and South America, and outbreaks of the disease in other temperate geographic parts of the hemisphere occur sporadically. The Southwestern and Western United States have experienced a number of vesicular stomatitis outbreaks, the most recent and largest VS outbreak occurred in 2015. Outbreaks usually occur during the warmer months, often along waterways. The time from exposure to the onset of clinical signs is 2-8 days. VS is a state reportable disease.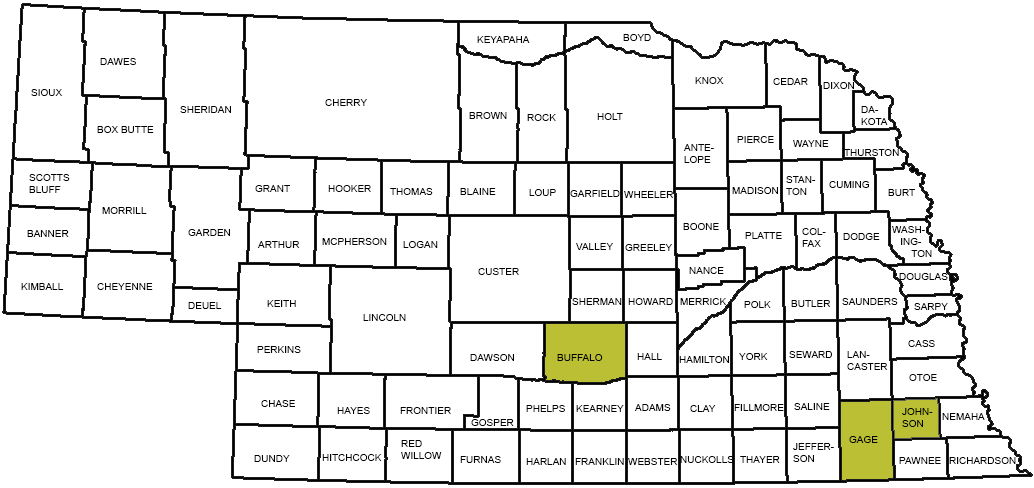 Affected counties include: Buffalo (3), Johnson (1) and Gage (1).
Resources
Press Releases
This page is updated weekly on Friday afternoons.